PERFORATED SHEET
Any Metals & All Size Available Our product range includes a wide range of Perforated Sheet such as Perforated Sheet, Stainless Steel Perforated Sheet, Aluminum Perforated Sheets, Mild Steel Perforated Sheet, Perforated Sheets, Galvanized Perforated Metal Sheet and many more items.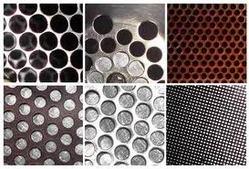 Metal Perforated Sheet
We are the leading manufacturer of the
Metal Perforated Sheet
in india. Our sheets are tested on various quality parameters by our skilled personnel. These perforated metal sheets are designed and fabricated under the supervision of professionals using high grade raw material. Available in customized forms, these are used for various purposes.
Features:
Compatible

Durable

Corrosion resistant
Specifications:
Width : 600mm to 1500mm

Material: Stainless steel, aluminium, mild steel

Thickness: 0.4 mm to 6 mm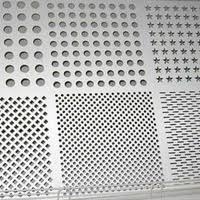 ?Stainless Steel Perforated Sheet
One of the trusted Manufacturer of Stainless Steel Perforated Sheet , we are offering a wide gamut of Stainless Steel Perforated Sheets in global markets. The suitability of our manufactured Stainless Steel Perforated Sheets with various industrial applications, made them hugely popular among clients.
?
Technical Specifications
Thickness : 0.4 mm - 5 mm
Width : 100 mm - 2000 mm
Length : As Required
Length : As Required
Finishes : All Finishes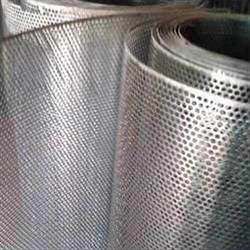 Aluminum Perforated Sheets
We manufacture and supply the best perforated sheets in the country. Our range of products comprise of SS Perforated Sheets ,
Aluminum Perforated Sheets , MS Perforated Sheets and GI Perforated Sheets. The products are manufactured from high-grade material. The products are tested on different parameters like finish, durability and quality. The wide range of products helps us in meeting the specific requirements of the clients. ?
Features:
Choice of metals

Customized

High quality

Superior finish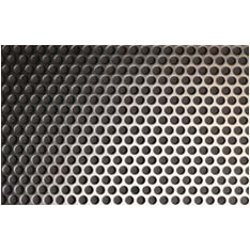 Mild Steel Perforated Sheet
We specialize in the manufacturing and supplying of a wide gamut of Mild Steel Perforated Sheets , which is manufactured under the strict supervision of our team of experts. Known for their resistance to wear and tear, fine finish, and durability, these are widely demanded in the domestic market.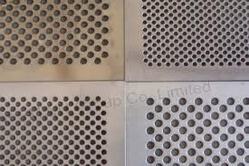 Perforated Sheets
We offer our esteemed clients with a qualitative range of Perforated Sheets. These perforated sheet metal are manufactured using premium grade. We offer these perforated sheets in oblong , rectangular , square , oval and cable tray shapes as per the clients' requirements. Moreover, our range finds wide usage in sugar screens and is also used in various centrifugal machines.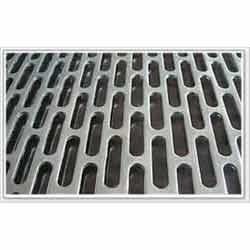 Galvanized Perforated Metal Sheet
Relying on the prudent vendors, we bring forth Galvanized Perforated Metal Sheet for our customers. Galvanized using best quality zinc factors, it is highly resistant to corrosion. The offered range of perforated metal sheets is widely demanded for the long lasting life and the smooth finish of the sheets. Also, we assure an utmost quality of the perforated metal sheet offered.
Specifications:
Material: Zinc, Brass

Technique: Perforated

Weave Style: perforated

Surface Treatment: Coated or galvnized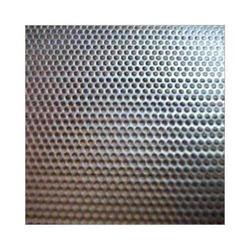 Heavy Metal Perforated Sheet
?
We facilitate clients with the Heavy Metal Perforated Sheet that is manufactured using high-grade metals sourced from the credible vendors. Known for its anti-corrosive properties, it has fetched high demands. Owing to the smooth finish, durability and tensile strength, the entire range of the perforated sheets offered by us is immensely praised among the clientele, we hold.
Features:
Resistance against corrosion

Dimensional accuracy

Uniform structuring

Tensile strength

Perfect strength-to-weight ratio
Perforated Metal Screens
We are the leading firms, engaged in manufacturing, supplying and exporting a wide array of Perforated Metal Screens. These products are widely used to provide protection and security against theft and burglary. The products find their applications in various driveway gates, pedestrian gates and various others in both residential as well as commercial places. Moreover, we assure our clients to deliver a quality tested array.
Features:
Durable

High authenticity

Anti abrasive nature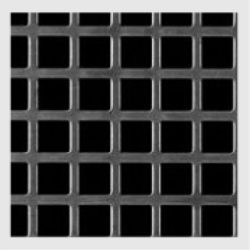 Square Hole Perforated Sheet
Perforated Size: From 3 mm. to 120 mm.
Sheet Thickness: From 0,5 mm to 5 mm. (depending on perforation).
Size: 2.000 mm. wide in sheets (depending on perforation).
1.500 mm. wide in roll (depending on perforation).

The maximum width we can provide for perforated metal up to is 2mt, the preferred maximum is 1.5mt.
The maximum length we can perforate up to is 6mt, the preferred maximum is 4mt.

The most common material types are mild steel, Pre-galvanised mild steel, stainless steel, aluminium, brass, etc.

Perforated metal is used in many applications such balustrade infill, acoustics, security screens, air-condition units, radiator covers, screening, and display units.
-